The organization of the box in the desk of the son (photo before and after)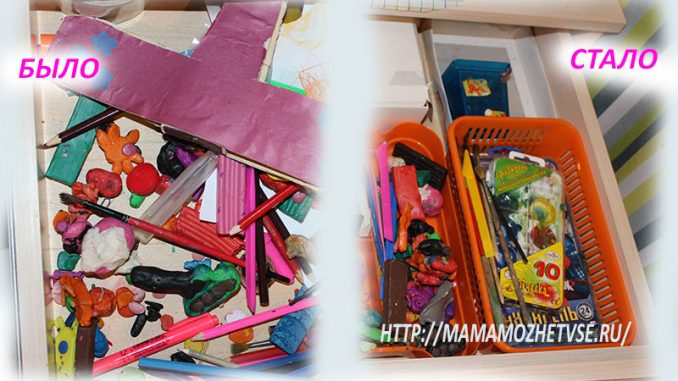 Everyone loves order, but in children's things it is difficult to bring it. And to support and even more so. It has long dreamed of cleaning up the table at my son. Every time he searched for a pencil or felt-tip pen, he interrupted the entire box, and all my efforts to sort the contents were in vain. This time I decided to restore such an order that it would not be difficult to support a five-year-old child.
In this box were stored:
pencils,
markers,
stamps,
Scotch,
paints,
brushes,
plasticine,
Natural materials for crafts.
And a bunch of nonsense, which was important for his son. I just transferred the paper to another box.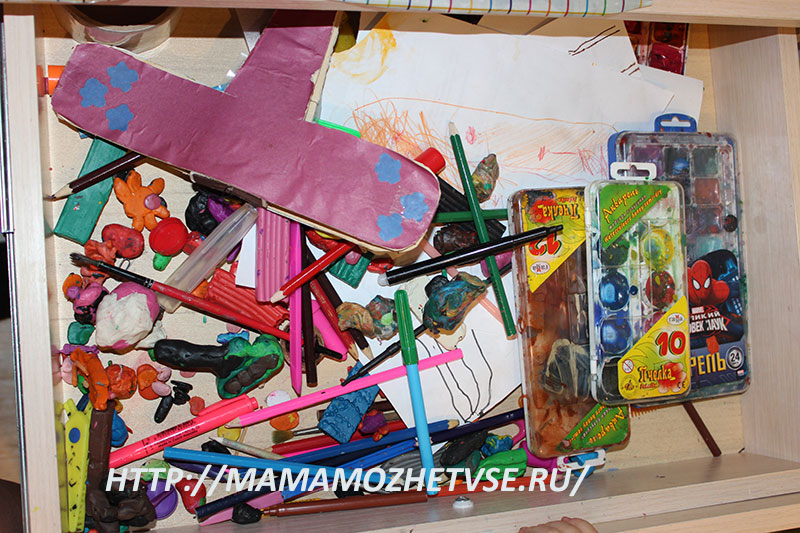 To begin with, I measured the box, the length of pencils, paints and markers. I picked up the size of the containers.
And then one day, while the son was staying with the grandmother, my daughter and I began a showdown. I decided not to involve my son, I wanted to throw out the extra ones, besides restoring order, and it's harder to do it with him. For a start, we shoveled everything from the box. And while my daughter sifted through its contents, she carefully scrubbed the box.It was not easy to wipe plasticine, traces of paints and felt-tip pens, and I regretted that when I did not cover it with paper.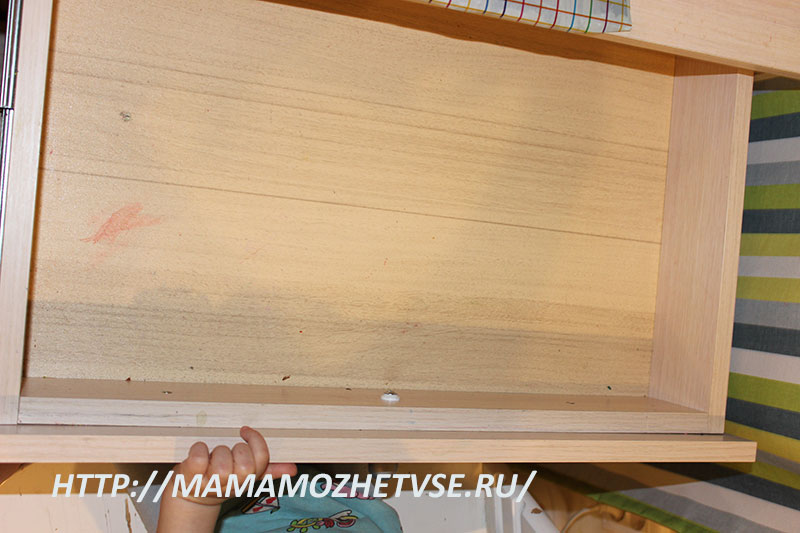 Then placed containers. Some of them I bought in the store at the right size. Others were found at home in unnecessary things. Everything fell perfectly, nothing goes and does not hang out when the drawer closes opens. At the same time, any of them can be easily obtained - it is especially important that the child himself could get a container with pencils, draw, assemble them back, and then put it back on the table.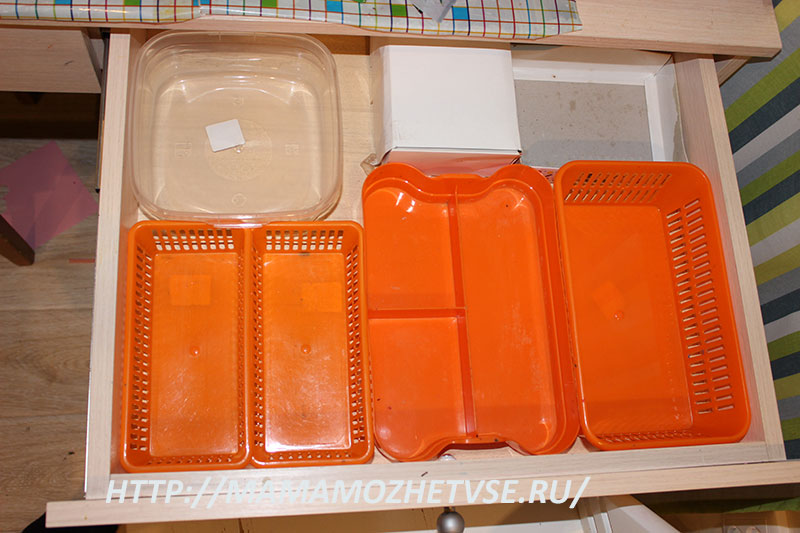 And now filled with content. In the course of the analysis, I threw out almost all the markers (it's time to buy new ones), a lot of clay (I wanted even more, but then decided not to be zealous, otherwise it would be too noticeable and the order would not be appreciated), and put a lot of strange details of an incomprehensible appointment to "quarantine" - suddenly it turns out that these things are very important 😉
Each container I filled thematically similar things. So, the placement is:
markers and seals,
pencils, sharpener, ruler,
plasticine and plasticine knives,
paints and brushes
higher water cup when drawing,
a box with cones and acorns,
Scotch,
a container for trifles: there are things that are cute to my son - some toys from kinders, beautiful pebbles, wire, etc.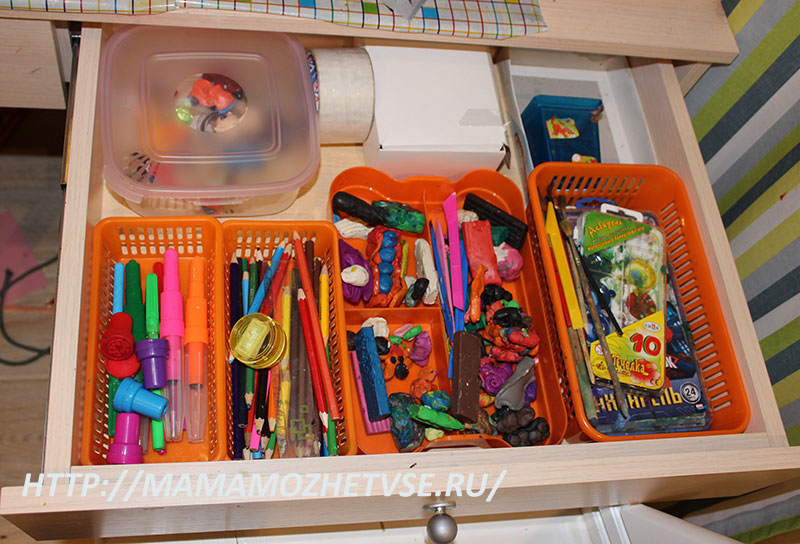 Son appreciated the order, he really liked it. The next step is a box with paper, but I haven't thought of a placement there yet.
After a month of use, such an order in the cheek was very convenient. I wanted to sculpt I took out a container with plasticine, I wanted to draw, a container with pencils and my son easily maintains the order myself, I only sometimes sort a little.