Dear readers! I invite you to talk about relationships, love, family and success in life ...

Global rating average: 0.0 out of 5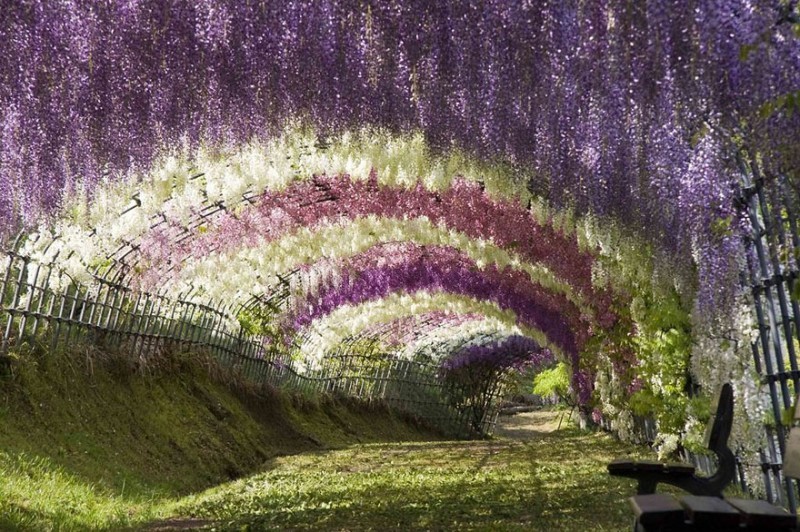 Now it has become very fashionable to speak in some trainings: "I love you"in response to the discontent of another person. Now it has become very fashionable to teach participants in various programs on success or psychology: "The main thing is, love your group. Love your customers. "
Now it has become very fashionable to conduct trainings for women on the development of female power, in which participants are taught that a man should be loved.It is necessary to send love, light and happiness to others, then everything in a woman will go like clockwork - everyone will love her in return and give presents.
Let's think about it, is it really so? Why did this philosophy suddenly appear and develop so actively around the world?Why did people begin to stretch the angel mask on themselves and also teach others about it?"Well, that's good," someone will say, "It's just wonderful when people treat each other like that!" It's cultural and such a trend, after all. "
But has something really changed for the better? Did these technologies bring happiness? Tell me, if the aunt came to visit and smiles, stretching the candy, but the baby knows that she is really angry, how will he react to this aunt?
And is it not better to understand at all, and why does a woman "not smile" at all, somehow, to her man?Maybe you just need to clean up the relationship.with him and in his personal life? But to the coach or the seller to ask the question: "Is it in my place at all, since I don't want to smile at my clients and hate them inside, while smiling outside?"
And do not these technologies lead away from something most important,most important, what did our heart scream about? From your purpose and your sense of self in this life?
"White lilac grew close to the lilac bush.They were planted many years ago by the road behind the house. Over the years many owners have changed. Now the family lived in the house, which had no time to care for the bushes that used to be so pleasing to the eye.
This time, past the white one, which was closer to the road, cars often drove by. Unfortunately, road dust, mixed with exhaust fumes of automobile gases, day after day settled on the leaves and white petals of many flowers. From this they got a gray look. And the lilac itself somehow felt worse and worse.
- What are you so sour? We are here to please the human eye! Didn't the former owner put us here for this? - Lilac branches shook.
"Of course you are right," a bush with gray lilac flowers answered in a weak voice.
- Well, so why aren't you shining? You're generally white!
- Yes, you know, something I feel bad lately. I have nothing to breathe. That would have transplanted me there away to the river. I go there and pulls ...
- What the hell out of it! - blurted Lilac and thought to herself, "What am I going to stay alone here?" -You know, you're the wrong color, dear!I'll tell you what ... You first need to accept this whole situation. Secondly, you just have to imagine how you love all people. And then your flowers will shine again and turn white.
"Yes, you are probably right," said a bush of white lilac from despair, "otherwise I am losing all my strength." So hard to bloom ...
- Well, I'm telling you. I bloom before you. So, when I had already blossomed, a bird flew in from the forest across the river, and told me that now in general in the world of nature new flowering methods have appeared, they are very effective. You just need to understand that all the problems are due to you. It's all your fault. And if the world is so negatively disposed towards you, then it reflects the fact that you do not love him. You just have to start loving the world, emit light.Just imagine that you are shining. And all problems will be solved.
Thank you for your advice,expensive….Said lilacs with the already blackened flowers.
- You are welcome.
Ten more years passed. Unfortunately, nothing has changed. Lilac from year to year became blacker and blacker. And lilac, hiding behind the bushes of the neighbor, also managed to remain not as crap as the above mentioned. Then this house was bought by a rich businessman. Old house began to demolish. About the lilac, no one remembered, called the builders. Theydug up the lilac and threw it in the trash.
A girl passed by, plucked purple flowers to make wishes. White, and remained lying abandoned, gray-dirty. She was almost dry as an old woman passed by.
Seeing a bush of white lilac, she was delighted, because her old bush was withered. She went to the white lilac, separated the process and carried it carefully home. The soul of the white bush lurked and was in some strange daze, because it could not learn to radiate love, as it was taught by the lilac bush. And she did not understand what was waiting for her ahead.
the old woman lived just near the river. She brought a scion, planted it in a far corner of the garden, far from the road ..For the whole month, she watered him, cared for him, and could not rejoice. Splashed from lechki on the leaves and flowers.She liked to admire the white flowers.
"You are my bride," she said. The flowers really shone white. A bush of white lilac suddenly came to life and an incredible thing happened. Suddenly, a radiant light of love began to stream from its core, from the very hearts of flowers. And then the lilac understood what her neighbor was talking about. Only, oddly enough, the light flowed itself, she did not need to do anything for this. And even if she wanted him to stop losing heart, he would still shine.After all, he responded automatically to grandmother's love.
And what about the lilac bush? He lay in the dustbin and, no matter how he tried to radiate love to people, he felt that he hates this world all the more. He did not deserve to wallow in the garbage.
- Phew, I'm sick of it all already. What a garbage! All people, you disappointed me, he said and fell asleep. Then another car drove up, and threw more heaps of garbage in the trash. This trash poured lilac bush. Above, they also sprinkled earth on it with trash. So one of the processes took root, took root.
True, no one watered him, so he was not as thick as before, hiding in the shadow of his white neighbor.But the slender twig was still firmly rooted in the ground. She was unlucky this time, cars were passing by again, and now the lilac bush looked pale gray due to road dust. But I am glad that I grew up all the same, near the garbage.
And people passing by were amazed at such a miracle. In response, he stood proudly, swaying in the wind.He understood that he himself could grow without the help of people, so now it's not necessary to pretend to be loving. You can simply admire the river away, listen to the birds. But more on the occasion of these birds, he will not go.Look, what was invented - "fashionable." He will live as he wants, and not as fashionable."How is my white friend there?" He sometimes recalled. "(From the book of therapeutic stories)
It happens in life.